These mortgage institutions provide essential financial services to middle and low-income earners making it possible for Nigerians to own their own homes.
Information available on the CBN website shows that there are about 35 licensed primary mortgage lenders in Nigeria. These banks offer mortgage loans to people (especially low-income earners and the under-served groups) for various real estate reasons. This is borne out of the inability of people to purchase houses off of their salaries. Ideally, it might take a while before this is completed if people save to buy or build a house. Mortgage banks thus step into the scene to save the day. They can loan out real estate investment capital and accept payment in installments.
At 62 percent in 2019, Nigeria's low homeownership rate is as a result of the few number of persons that own homes in the urban area, as compiled from a recent survey report by the Nigerian National Bureau of Statistics (NBS) in collaboration with the World Bank.
In this special report, we shall be looking at the top 11 Nigerian mortgage banks that have set the pace and are now holding the ace. Among the yardsticks used to determine the top 11 best Mortgage Banks are efficient service delivery, innovation and customer satisfaction. The banks are listed below in no particular order:
FirstTrust Mortgage Bank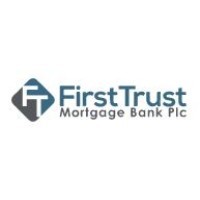 FirstTrust Mortgage Bank Plc is a leading Primary Mortgage Bank (PMB) that is at the forefront of the Nigerian mortgage banking sector. They are strategically positioned to help Nigerians secure their future through home ownership by offering innovative mortgage and real estate finance solutions.
With a long history that dates back to 2003 and a combined management experience spanning over 100 years, FirstTrust has a strong capital base and assets totaling over ₦36 billion.
The Bank's products and services are carefully designed to serve the mortgage and financial needs of Nigerians and they help facilitate the implementation of the National Housing Policy by supporting people in their aspiration to gain stability through home ownership, making it possible for many people to have a tangible stake in the country's development.
The Mortgage Bank takes pride in being its customers' FirstTrust in mortgage banking as they help them do their home-work.
Infinity Trust Mortgage Bank Plc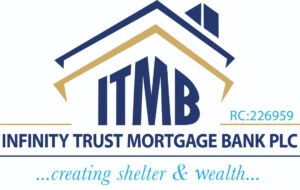 Infinity Trust Mortgage Bank Plc was incorporated on 28th January 2002, as Infinity Trust Savings & Loans Limited. However, it commenced business operations in Abuja, in 2003.
For over a decade, the registered trademark – Infinity Homes – has remained a true reflection of its unalloyed commitment to providing Nigerians with endless opportunities through affordable home ownership.
As part of the Bank's strategic turn-around, the bank was converted to a Public Limited Liability Company on 25th January 2013, and had to change its name to Infinity Trust Mortgage Bank Plc. Consequently, its shares were listed by introduction on the main floor of the Nigerian Stock Exchange on December 11, 2013. In 2014, it became a National Mortgage Bank. Currently, the bank has equity shareholding in the Nigeria Mortgage Refinance Company (NMRC).
Indisputably, one of the leading and most capitalized Primary Mortgage Banks in Nigeria. The bank has significantly increased its shareholders' funds from a negative position in 2004, to over N6 billion. The balance sheet increased to over N16 billion from less than N 100 million in 2004. The bank has maintained an unbroken record in terms of consistency in profitability and dividend payment to shareholders for fourteen years running, thereby providing decent and affordable accommodation to over 10,000 Nigerian families.
Infinity Trust Mortgage Bank Plc has wholly or partly financed no fewer than 20 modern estates in Nigeria.
In 2020, Agusto & Co. affirmed the entity and servicer ratings of Bbb+ and SR3 respectively. The rating showcases the Bank's strong capitalization, adequate liquidity and funding profile, qualified management team, satisfactory asset quality, efficient risk management processes, succession planning at the leadership level, ample business continuity framework, sound collection, and recovery procedures as well as a strong commitment to staff development.
CityCode Mortgage Bank Ltd
CityCode Mortgage Bank Limited is a duly registered Primary Mortgage Bank that has remained healthy since its inception in 1992.
They are also an accredited Primary Mortgage Bank (PMB) for the National Housing Fund (NHF) and a subscriber to the recently created Nigerian Mortgage Refinance Company Plc (NMRC).
They are set up for the purpose of providing mortgage loans and assisting customers in accessing the National Housing Fund Loan through the Federal Mortgage Bank of Nigeria.
The bank offers various mortgage products, guidance, and advisory services to corporate organizations and individuals to empower them to access housing finance. They also finance and facilitate the provision of mortgage and real-estate related services in apt response to its teeming customer needs.
CityCode focuses on providing affordable housing units for interested home seekers/developers/cooperatives who desire a well-structured mortgage offer. Further to this, they also keep their customers abreast of financial activities as well as provide high-quality customer service. The bank remains sound, secure, and solid.
First Generation Mortgage Bank Ltd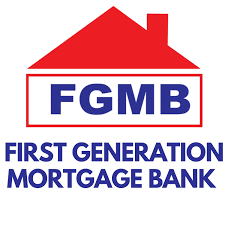 First Generation Mortgage Bank Limited (FGMB) is one of the leading primary Mortgage Banks (PMB) in Nigeria engaged in Mortgage Banking, Personal Banking, Small Business Banking as well as Real Estate Structuring and Financing.
The bank's primary objective is to provide its numerous clients with a wide range of innovative home finance solutions, value adding products and services that will meet and surpass their financial needs.
One of its milestones includes financing of over 5000 Housing Units.
First Generation Mortgage Bank Ltd was incorporated under the Corporate Affairs Commission on 25th October, 1992 with registration certificate No. 207155. It was licensed by the Federal Mortgage bank of Nigeria under the Mortgage Institution Decree No. 53 of 1989 constitution to carry out Mortgage Banking in Nigeria.
They offer a full range of banking services including our traditional mortgage functions with the exception of direct dealership in foreign exchange.
LivingTrust Mortgage Bank Plc.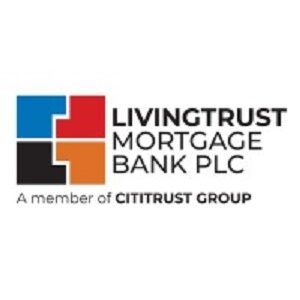 LivingTrust Mortgage Bank Plc. is one of the leading Primary Mortgage Banks (PMBs) in Nigeria regulated by the Other Financial Institutions Department (OFID) of the Central Bank of Nigeria.
The bank was incorporated in 1993 as Osun Building Society Limited and later changed to Livingspring Savings and Loans Limited with Head Office in Osogbo, Osun State.
It was established to provide Mortgage banking services, Mortgage Financing, Real Estate Construction Financing and General Financial Services. The name was later changed to Omoluabi Mortgage Bank Plc and in 2014, listed its shares on the Alternative Securities Market (ASeM) of The Nigerian Stock Exchange (NSE); emerging the first company to do so.
In 2019, CITITRUST Group invested into the bank and became the majority shareholder, setting the stage for the bank to be more competitive with a wider coverage in its service delivery.
The Bank's expertise and promptness in responding to its customers' needs makes it the preferred when it comes to providing innovative and affordable Mortgage products and services thereby making us Nigeria's foremost Mortgage bank of choice.
They are also accredited by the Federal Mortgage Bank of Nigeria (FMBN) for the National Housing Fund (NHF) scheme and a subscriber to the Nigerian Mortgage Refinance Company Plc. (NMRC).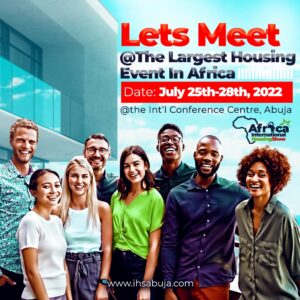 Abbey Mortgage Bank
Understanding the reality of the challenges many Nigerians face in their journeys to home ownership, our founder, Rose Ada Okwechime, in 1991, set out on a mission to bridge the gap between well-meaning 'hopeful home owners' and the affordable housing solutions they so desired. This goal informed the bank's maiden vision – 'making homes happen', which defined the business we have built today.
Today, Abbey is one of the only seven national Primary Mortgage Banks (PMB) licensed by the Central Bank of Nigeria and the Federal Mortgage Bank of Nigeria (FMBN). In the recent recapitalization exercise that led to the down size of mortgage banks from 105 to only 34 mortgage banks, Abbey did not only emerge successfully capitalized but rose as one of the few that met the National obligation, whilst being a public liability company. Abbey continues to lead the industry as an innovator in the Nigerian mortgage sector, not just offering mortgage services but also retail & investment banking solutions, positioning itself as a one-stop-shop for all domestic banking needs.
From its initial authorized share capital of N5million, the bank has grown to over N2.1billion in share capital and increased our equity to more than N6 billion through capital injection, bonus issue, and profitable trading. At present, they are one of the most capitalized mortgage banks in Nigeria employing over 200 staff with ten (10) branches covering three regions nationwide.
The Bank's leadership & innovation in the industry has led to significant wins for it including their recognition as the "Best Mortgage Bank in Nigeria", whilst being the first mortgage bank in Nigeria to have foreign equity investment through Africinvest Capital Partners; being rated by an independent Rating Agency in Nigeria; and, being IFRS compliant.
After three decades of excellence in simplifying mortgage, housing, finance & investments to Nigerians, Abbey Mortgage Bank is now re-imagined and repositioned for improved business growth and productivity in a new world. Positioned for the age of digitization, the new Abbey is equipped with the technology of the new generation whilst still embracing its old ambition of "making homes happen" for all. This new vision welcomed a strategic partnership with VFD Group, a formidable team of innovators and energetic trailblazers who share our belief for leading-edge technology to provide bespoke banking products and services to suit the most discerning of customers.
Over the next decade and beyond, the bank has promised to continue with a new modern & technologically efficient vision and outlook, continually adopting the best standards, processes and practices to deliver truly innovative products, services and solutions that simplify mortgage, housing & finance, making it truly accessible for all.
Cooperative Mortgage Bank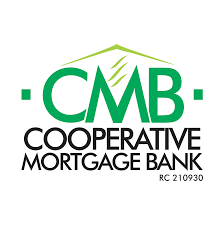 Cooperative Mortgage Bank Limited is licensed and regulated by the CBN, insured by the NDIC, regulated by the FMBN and accredited by the FDC as a cooperators' bank.
Their twin objectives are significantly; bridging the gap in the supply of affordable and durable houses in Nigeria and providing structured mortgages for ease of home ownership. The Bank was established in 1994 with our head office in Ibadan and contact centers in Lagos and Abuja. Currently, we have grown and expanded with more contact centers across the nation. Cooperative Mortgage Bank Limited has consistently built relationships with its customers by focusing on the fundamentals of good corporate governance, risk management, leadership and outstanding services.
The Bank offers a comprehensive range of services such as Mortgage Banking, Real Estate Construction Finance and financial advisory services with special focus on cooperatives.
They are the Cooperators' Bank as 95% of their business is with cooperatives. In 2015, the bank was awarded the best mortgage bank in Nigeria by the CFI and also won an award of Excellence in Mortgage Banking by the Nigeria Housing award in 2020.
Furthermore, the bank has funded the development of Estates in Lagos, Abuja, Port Harcourt and Ibadan. They pride themselves as the cooperators' bank as our business goal is to ensure that every cooperator through their various cooperative societies become homeowners without strain.
Haggai Mortgage Bank Ltd
Haggai Bank has always been an institution destined for great things. While the bank started as a finance company in the year 1994, there was no doubt that the moves were going to go beyond corporate financing. As a faith-based organization, there were more than hunches and business schemes backing the move into new terrains.
It was in the year 2008 that Haggai Bank became a mortgage bank. Since then, it has moved on to become Nigeria's leading mortgage bank in the country with several global recognitions.
Its commitment to making home acquisition easy has seen the trailblazing mortgage institution financed ten different estates of varying numbers of houses at the redemption camp with two financed estates in Maryland Lagos and one estate in Abuja.
The bank is committed to deploying its resources to ensure access to proper and befitting housing to members of the mission and non-members while amassing clients and customers across the nation.
Platinum Mortgage Bank Ltd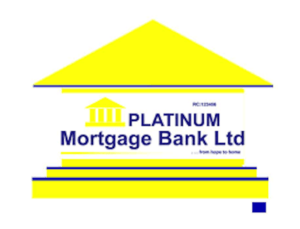 Platinum Mortgage bank was one of the first Primary Mortgage Institutions to meet the CBN's Five Billion recapitalisation requirement thereby earning itself the status of a National Mortgage Bank in 2013. Since inception of the bank it has been at the forefront in providing accessible and affordable housing solutions in various parts of Nigeria. In its first five years of existence Platinum Mortgage Bank has financed the development of no fewer than twenty major housing estates across the country and also helped many Nigerians in the low and middle income class to access affordable loans to buy the houses through the National Housing Fund scheme and otherwise.
In its short period of existence the bank has received many awards and recognitions in Nigeria and internationally for its contributions to the advancement of Housing finance and development in Nigeria. Below are a few of the estate developments Platinum Mortgage Bank has been involved in recently.
Homebase Mortgage Bank limited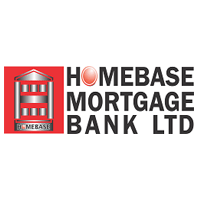 Homebase mortgage bank limited is a primary mortgage Bank set up to provide first class mortgage financial services to professionals, public service workers, corporate bodies/institutions, cooperative societies and its members, as well as other interested individuals or groups.
They provide mortgages that empower/enable their customers to have residences and investments that create social stability, thus ensuring capacity development, under terms that would meet world best standards. Ten years from now, the bank says its brand will be the clear brand of choice in terms of mortgages and housing provision in Nigeria.
The bank aims to increase the housing stock through the provision of properties, and to provide mortgages that would enable Nigerians to acquire these properties. They are set out to redefine the concept, system and mechanism of mortgage operation in the Nigeria Mortgage Banking Industry.
AG Mortgage Bank Plc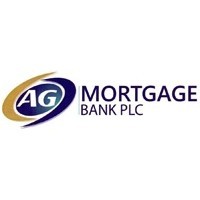 AG Mortgage Bank Plc (AGMB) was incorporated on 21st July, 2004 as a private limited liability company and obtained mortgage banking license from the Central Bank of Nigeria (CBN) in December 2004. It commenced business in January 2005 as a Primary Mortgage Bank (PMB). Following a Private Placement of its shares which resulted in having about 5,000 shareholders at the end of the exercise, the PMB was converted to a Public Limited Liability Company in April, 2007. In May 2015, the Company's name was changed from AG Homes Savings & Loans Plc to AG Mortgage Bank Plc.
The Bank's share is now listed on NASD Plc, a securities exchange registered by the Securities & Exchange Commission(SEC) to perform the functions of an over the counter (OTC) market in the securities of unquoted public companies. Consequently, shareholders who wish to dematerialise their shares for Central Securities Clearing System (CSCS) registration and OTC trading can do so in a formally recognised market place (The NASD Platform). The company is a member of the Mortgage Banking Association of Nigeria (MBAN).
As a PMB, the principal business of AG Mortgage Bank Plc is the provision of mortgage lending, real estate construction finance, drawing from the mortgage funds (e.g. National Housing Fund Facility) for on-lending, acceptance of savings, term, mortgage focused demand deposits and financial advisory services. From inception, the Bank focused on serving all segments of society as it committed "To be the preferred Primary Mortgage Institution with a commanding presence nation-wide."
The company was granted a national mortgage banking license under the Revised CBN Guidelines for Primary Mortgage Banks in Nigeria. Between October and December 2016, the Bank launched a Rights Issue to enhance the existing shareholders stake in the company. The Bank's strategy as a National Mortgage Bank is to drastically raise the amount of its funds in order to expand its business both locally and internationally by way of making mortgages available to Nigerians at home and in diaspora. Operating under the slogan "…. a partner you can trust," AGMB offers personalized solutions that turn personal ambition for home ownership into reality.
Source: Africanhousingnews