Top Flooring Options
1. Marble flooring option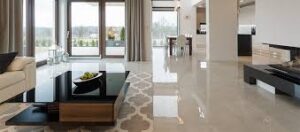 Marble and elegance are two sides of the same coin. For incorporating a polished, luxurious look into your house, use marble flooring. Marble floors are very popular all around the world. They are natural stones and come in various colours like white, black, pink, grey, etc. Another advantage of marble is that it can be polished and made to look new again.
The maintenance of marble is pretty simple, but spillage has to be cleaned soon to prevent stains. Marbles are quite expensive because they are limited in availability. However, they are long-lasting, which makes them worth the investment for flooring. This factor also adds to the lushness of marble.
2. Vinyl flooring option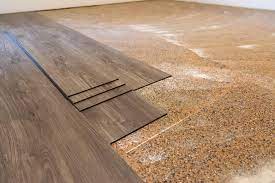 Vinyl flooring is of two kinds – vinyl sheet flooring and luxury vinyl tiles. Vinyl floors are made from PVC and are very resilient. They are an alternative to new floors and can be attached to existing floors easily.
Modern vinyl styles can resemble stones or wood to the tee. They are also stained and water-resistant, and easy to clean. These floors have many advantages, but they react with strong chemicals and are inflammable. Vinyl floors are therefore not suitable for outdoor or kitchen areas.
3. Hardwood flooring option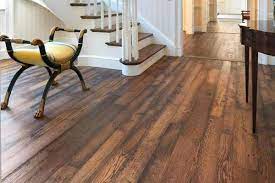 Hardwood floors are unparalleled in popularity. These floorings offer a natural but opulent feel to homes. Hardwood floors come in a variety of styles, like engineered or solid and finished or unfinished.
These floorings also vary based on the species of wood that you use. Therefore, you can choose hardwood floorings based on the decoration you want. Hardwood floorings are also very resilient.
4. Laminate flooring option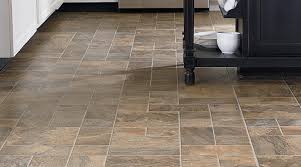 Laminate flooring is an alternative to real hardwood floors. They are also more affordable than hardwood and come in a variety of textures and colours. They have an easy way of installation and are resistant to damage. If you have an elderly person, children, and pets in your house, these floorings are very functional. They are not suitable for moisture-prone areas like bathrooms because of swelling.
5. Granite flooring option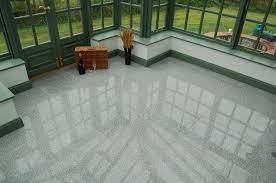 Granite is a naturally occurring material that can last for a lifetime. These stones are mesmerizingly beautiful and offer diverse colours and patterns. Whether you want a polished look or a more matte, rustic look, granite can be the flooring for you. The installation process can be cumbersome and time-consuming. They are scratch-resistant and strong.
The maintenance is also very minimal, and if sealed, they can also become moisture resistant. Granite flooring lies more on the expensive side, but its qualities are more than makeup for this. Granite flooring also increases the resale of homes.
6. Brick flooring option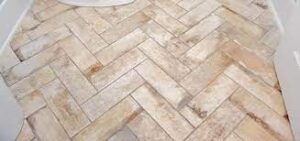 One of the most attractive flooring options that are not found in many modern homes is brick flooring. Brick floors are installed over concrete and are made of clay. Aesthetically, they fulfill the cottage or farm-like house look. The texture and look add warmth.
They are very resilient yet easy to maintain and clean. This flooring material is quite complicated to install as cement has to be laid down before laying the bricks. Since they are fire-resistant, wood stoves usually have this kind of flooring. The cost is also affordable if installation is excluded. The problem with brick flooring can be its hardness and coldness, which make it not suitable for every house or room. Stains are also a problem, and it requires proper sealing to prevent them.
7. Red Oxide flooring option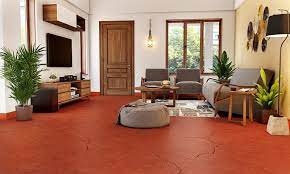 Red oxide floors are an eco-friendly and sustainable flooring option. Red oxide floors are made by mixing oxides for colouring with lime, cement, or mud. If you are looking for an earthy look, red oxide floorings are perfect. They are also very easy to maintain and are cheaper than granite or marble.
The only con of red oxide floorings is that it is difficult to lay and hence only a few experts can make this task who are difficult to find. Red oxide floorings are timeless because their shine and smoothness get better with age. They are best suited for warm and tropical places.
Source: Africanhousingnews