Nigeria's real estate industry is well believed to be a male-dominated one, but as of now, the sector has witnessed the influx of Leading Female Nigerian Real Estate Practitioners who are investing heavily in property, thereby contributing to housing development. With the sector growing fast and wide, these outstanding women deserve accolades.

MRS FOLORUNSHO ALAKIJA
Mrs. Folorunsho Alakija is a dynamic Nigerian businesswoman and philanthropist. She oversees several business endeavours such as: FAMFA Oil Limited, her family's oil exploration and production business as the Vice Chairman, seeing to its strategic planning and day to day administration. She is the Vice Chairman of Dayspring Property Development Company Limited, a real estate company with investments in different parts of the world. She is also the Vice Chairman of Digitalreality Print Ltd, a world-class printing company. She has served her country Nigeria, as a member of several committees.
She is an acclaimed public speaker and the first female to be appointed as Chancellor of a public university in Africa. She is a prolific writer and has authored several inspirational books, including her autobiography. She is a board member of the Commonwealth Business Forum.
Mrs Alakija who is Africa's richest woman, aside being a big time investor in the Oil and Gas sector, has embarked on big real estate projects and is doing very well.
She has taken real estate by storm. And over the last few years, she's developed more than 4 mouth-watering projects in Ikoyi and Victoria Island, Lagos.
She is a recipient of many awards in various capacities both locally and internationally.

SAADIYA ALIYU
Sa'adiya has had a varied career in a number of roles, bringing her characteristic drive and inter-personal skills to every position she has occupied. Prior to starting work, she received a Bsc in Economics from Brunel University, following that up with an Msc in Finance and development from the School of African Studies (SOAS) in London.
After completing her education, she joined the Debt Management Office as a technical assistant to the Director-General. In addition to her responsibilities organising and drafting documents, presentations and conferences for the Director-General's office, she played a key role in a number of policy objectives. She brought her experience and nous to bear on policy dialogues concerning debt reduction strategy with the Paris and London clubs. She helped draft the "fiscal responsibility" bill, which was passed into law. She also contributed to the National Borrowing Guidelines, interfacing with key parties to deliver a rounded policy.
In 2009, Sa'adiya joined Urban Shelter Limited as a Senior Manager to the Chairman office. In a role requiring a deft hand and a steady touch, she streamlined the operations of the Chairman's office, increasing efficiency and productivity. Her success in this role led to her promotion as Chief Operating Officer, where she aims to leverage her organisational talents to move the company forward. In this new position, Sa'adiya has outlined a bold new corporate strategy that seeks to address imbalances in the housing market and better position Urban Shelter's capacity to take leadership role within it. Her ambition for Urban Shelter includes affordable housing – for which she has a particular passion – and she seeks to provide innovative means for the delivery and payment of these structures.
Sa'adiya is a board director in a number of companies including Shelter Suites & Hotels Ltd and Urban Shelter Infrastructure Ltd. Her ambition for Urban Shelter includes affordable housing- for which she has a particular passion- and she seeks to provide innovative means for the delivery and payment of these structures.
She is passionate about gender equality and lend her voice to some NGOs as part of her civic duties.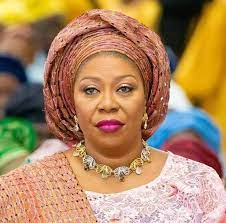 ADETOKE BENSON -AWOYINKA
She is the special adviser to Lagos State Governor on Housing. A Legal Practitioner that is grounded in different areas of the Law profession ranging from Insurance Law including Underwriting policies, Risk and Claims Management. She also possesses expertise in Litigation, Probate and Land matters.
She worked variously at Sprint United – a Telecommunication Company in the United States as a Lawyer and Technical Consultant; Head of Corporate Strategy and Policy implementation at Dvyn Inc. also in the United States.
On her return to Nigeria, armed with a wealth of experience in policy making and implementation, she was part of the team that crafted the Development Agenda for Western Nigeria (DAWN) seeking Pillars of development for Western Nigeria that fits into the peculiarities as a region.

MRS OLUKEMI OLOMOLA-SIJUWADE, mni
She is the Managing Director/ Chief Executive officer of the Nigeria Police Force Property Development and Construction Company Limited (NPFPDCC).
She has over 20 years post-qualification experience in Real Estate cutting across both the local and foreign environment, which has helped to broaden her horizon and also exposed her to different cultural, religious and ethnic backgrounds. She occupies the position of Founder of Greenland Concepts Nigeria Limited, a Real Estate Development Company based in FCT, Abuja.
She is also the Principal partner of KOS Legal Services, engaged in the provision of general legal and consulting services especially in Construction Law; offering company secretarial services to corporate bodies; and providing specialist support and advisory Services.

MERCY TORKWASE IYORTYER
Mercy Iyortyer is the founder and pioneer Managing Partner of Zihabit Limited. She started the company in 1991. She had undergraduate education at Ahmadu Bello University, Zaria, Nigeria and graduated with a B.Sc (Hons) Quantity Surveying degree. She had postgraduate education at University College London and was awarded an M.Sc Architecture degree in Building Economics and Management. She is registered with the Quantity Surveyors Registration Board of Nigeria (QSRBN), and is a Fellow of the Nigerian Institute of Quantity Surveyors (FNIQS). Also, she is a Member of Project Management Institute of USA and Association of Project Management of United Kingdom.
She worked in the public sector and rose to the rank of an Assistant Chief Quantity Surveyor with the Federal Capital Development Authority, Abuja, before retiring in 1991 to start her own business in the private sector with Zihabit Limited. She is also the Principal Partner of MTI Partnership, a Quantity Surveying Consulting firm.
In the quantity surveying profession, Mrs. Mercy Torkwase Iyortyer is a woman of many firsts. She was the first female Quantity Surveyor in the Northern Region of Nigeria, the first female chairperson of a chapter in NIQS (FCT Chapter), the Pioneer and Founding Chairperson of the Women Association of Quantity Surveyors (WAQSN), the first woman to represent the institute on the Council of the African Association of Quantity Surveyors, and first woman to be elected into the position of the Deputy President of the NIQS unopposed. Recently, she capped it all as the first female President after 46 years of the Institute's existence.

IMEH OKON
Imeh is the Senior Special Assistant to the President on Infrastructure, an Infrastructure Policy Development and Implementation Expert; with 18 years' experience in various sector reforms and public private transactions.
Imeh began her career at the Bureau of Public Enterprises (BPE)in 2002, where she was a key member on the team that successfully privatized 23 terminals of the Nigeria Seaports. She was a member of the 7-man team mandated from the BPE to operationalize the Nigerian Electricity Regulatory Commission in 2005. In addition to serving in the committee that articulated the 25 year Nigeria Railway Masterplan, Imeh also participated in the reform work for the Aviation, Inland waterways, River Basins, Railways, Electricity, and the Oil and Gas Sector.
In 2010, she joined the United States Mission in Abuja as Project Manager, Energy and Climate change. In 2013, she was appointed the In-Country Manager of the United States Presidential Initiative-Power Africa. Power Africa is President Barack Obama's signature development program designed to increase access to electricity to sub Saharan Africa. Nigeria was the lead country of the Presidential Initiative.
At USAID, Imeh successfully expanded the Energy portfolio using a start-up fund of USD 1,000,000 in 2010 to over USD 100,000,000 in 6 years leveraging over USD 2.5 billion of private sector investments. She conceptualized the design of the USD 90 million capital expenditure credit enhancement facility for an international commercial bank to increase access to finance for the privatized successor electricity companies. She also conceptualized and designed the USD 5million Renewable Energy credit enhancement facility for local commercial banks to increase access to finance for the Renewable Energy Sector. Both credit enhancement facilities were backed by the United States Treasury. Furthermore, Imeh designed the Loss Reduction Technical Assistance program for the Distribution Companies, which led to a 20% reduction in commercial and collection losses from the aggregate 60% for Eko, Abuja, Benin and Ikeja Distribution Companies.
She also articulated the process for the design of the Gas Flare Reduction and Commercialization Program, being implemented by the Nigerian National Petroleum Company. In addition, Imeh was identified and listed as one of the key success factors for Azura Energy, the first post reform private sector led electricity project to reach financial close in 2016, and complete construction in 2018.
For several years, she provided strategic direction and oversaw the successful implementation of all components of the Power Africa portfolio in Nigeria, which also provided technical support to enhance the activities of the Nigerian Electricity Regulatory Commission, the Nigeria Bulk Electricity Trading Company, and the Transmission Company of Nigeria.
In her 7.8 years at USAID, she has won 11 Awards and in 2016, won the award for the Best Staff of the United States Mission in Nigeria. The renewable energy and the capital expenditure credit enhancement facilities program won the Nigeria mission an award for the best development program in the Energy sector.
Prior to her USAID experience, Imeh worked at the United Nations (UN) Headquarters of the Department of Economic and Social Affairs in New York. At the UN, she was a member of the team that prepared the World Youth Report on Climate Change, 2008. She has published articles in International Energy Journals and has written several research-based articles on energy, climate change and the environment.
Imeh was inaugurated in 2010 into the Nigeria Leadership Initiative (NLI). The NLI is a platform for highly accomplished leaders (Fellows) and emerging leaders (Associates) to develop an understanding and appreciation of the roots of their values, and the importance of values-based leadership in the transformation of countries and societies.
In her current position as SSA–P, Infrastructure, she leads work on the Road and Housing Sector as well as on Public Private Partnerships. Her aim is to develop strategies to address shortcomings in the policy, legislative and regulatory environment, to allow the increased flow of private sector finance for infrastructure development. She has developed a transparent framework on which all government Investments in Infrastructure are articulated for public awareness, outlined a potential regulation which the government can use to address the proliferation of abandoned Federal Government projects, engaged the private sector on the design of a Credit Enhancement Framework to de-risk investment in Infrastructure projects and further coordinated the task team which proposed the framework to leverage Pension Funds for the Mortgage sector.
Imeh conceptualized a partnership with the private sector, Ministry of Works and Housing to facilitate the harmonization of all extant initiatives currently being implemented by different stakeholders in the housing sector into a Single National Housing Strategy. The Strategy will harmonize the interests of all stakeholders in the housing and mortgage sectors value chain, chart an implementable roadmap for affordable housing delivery and offtake, and facilitate the resolution of the long-standing housing gap in the country. Her goal is to ensure that Nigerians, no matter their income and social status, are housed for an improved quality of life and are able to drive on safe roads.
An alumnus of the Harvard Kennedy School of Government, the London Business School, the London School of Economics, the Lagos Business School, the Graduate School of Business University of Capetown, the Martin–Luther University Halle Wittenberg, Germany and the University of Dundee. Imeh holds a Postgraduate Diploma in Business Administration, a Master of Science Degree in Energy Studies and an LLM in Law in view.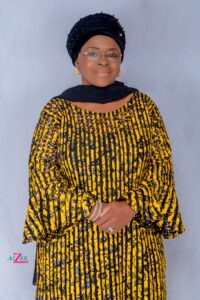 MRS MEDINAH HUTHMAN
Medinah Olufolake Huthman holds a BSc. (Economics) majoring in
Accounting & Financial Management from the University of Buckingham, England.
She is a Fellow of the Institute of Chartered Accountants of Nigeria.
Her working career started at Eko Hotels Ltd. Having completed her youth service year she was employed and held various management posts culminating as the Financial Controller.She left that establishment to set up two startup companies. She is the Managing Director of Hexcel Ventures Ltd, a procurement and logistics company. She is also the Executive Director, Operations of Hydraform Engineering Nigeria Ltd.
In the 20 years, Medinah has worked in the procurement and built industry. She has over seen the following :
Provide Hydraform machines and accessories to several States to help them achieve their mass housing objectives. Such States include Ogun, Yobe, Rivers, Anambra,Kebbi,Borno, Ekiti, Kwara, Ondo, Delta, Enugu, Jigawa, Ebonyi, FCT etc
Provide same services to private estate developers throughout the Federation
Provide consultancy and supervisory services to State Governments and private individuals to develop some 1,500 houses in various estates throughout the Federation Develop a 144 3 bedroom housing estate in Kuje under PPP Scheme of Federal Ministry of Power, Works and Housing
Develop an estate of 200 houses with a private developer
Acts as technical partners in projects.READ ALSO: Lagos real estate reform: Fraudulent real estate practitioners have no hiding place anymore
Hydraform is a member of REDAN (Real Estate Developers Association of Nigeria) As a member, she has been privileged to serve as Auditor and Financial Secretary. She has also served on several Committees of REDAN. As regards her experience in the built industry, she considers herself a work in progress and takes opportunities to continuously educate herself by attending seminars and training courses. She also serves on the board of other corporate bodies.

CHINWE AJENE SAGNA
Ms. Ajene-Sagna is the Founder/Managing Partner of Catalyst Realty Solutions (CRS); a full service real estate firm offering strategic advisory, implementation capability and asset management in the property sector for private, corporate and institutional pan-African clients. She has over 20 years experience as a high-achieving senior executive.
Her prior role was Group Head of Business Development Africa for Rendeavour – Africa's largest urban land developers with over 12,000 hectares of land on 7 projects (averaging 1-2000 hectares) in 5 cities across Africa (Nigeria, Ghana, Kenya, DRC, Zambia) and 250+ million USD in infrastructure investments over each projects' lifetime.
Ms. Ajene-Sagna spent over 14 years with JLL – a global full service real estate firm (Fortune 500, S&P, 5 billion USD revenue, 66,000 employees and 225+ Corporate offices). Her last role was as Head of West Africa out of Lagos/Nigeria with landmark mandates comprising of:
Union Bank of Nigeria: Portfolio optimization of 300+ assets including 16 disposals equivalent to 10.08 billion Naira (approx. 32 million USD) – Lagos, Nigeria and UK
KPMG Nigeria: 8000 sqm "Stay vs. Go" analysis/Space audit and Lease renewal – Lagos, Nigeria
CISCO Nigeria: 2000 sqm Lease renewal – Lagos, Nigeria
Ecobank Transnational Incorporated: Portfolio analytics – Pan-African including Portfolio rationalization of 500+ assets – Lagos, Nigeria
Previous positions at JLL included Head of the French International Desk in Paris/France, where she provided CRM and Portfolio/ Asset management services to key international clients such as Société Générale, Credit Agricole CIB, Sanofi, SAP, and France Telecom/Orange. In Washington DC/USA she established 50 year real estate master plans for the US Military Army/Air Force as part of the US Military Housing public private partnerships initiative (over 2000+ homes). Her projects received US Congressional approval for implementation.
Ms. Ajene-Sagna holds a Master's in Business Administration from Harvard Business School, a Bachelor's in Arts (High Honors) from Dartmouth College and a diploma from the Tuck Business School Bridge Program. She has qualifications with the Royal Institute of Chartered Surveyors (MRICS) and is obtaining her boardroom Diploma in Company Direction with the UK Institute of Directors. She frequently shares her knowledge on strategy and asset management via various medium including CNBC, Business Day and industry-level forums, and has taught at the Lagos Business School Strategy Department. Ms. Ajene-Sagna serves in the investment committee for Rising Tide Africa (raising the RiTA fund) and sits on various boards.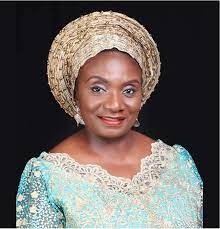 CHII AKPORJI
Chii Akporji is the Former Executive Director, Corporate Strategy & Planning, Nigeria Mortgage Refinance Company (NMRC)
She Coordinated the set up and operationalization of the NMRC, a mortgage refinance set up under a PPP framework to address the key constraint of access to long term finance in the primary and secondary mortgage markets in Nigeria to the growth of home ownership in Nigeria.
Prior to her position at the NMRC, Dr. Akporji had served as Senior Advisor/Chief of Staff to the former Nigerian Minister of Finance and Coordinating Minister of the Economy. Before her return to Nigeria, she had a successful 13 year career at the World Bank Group headquarters in Washington DC, where she worked on City Development Strategies (CDS) and Slum Upgrading (SU) programmes of several cities and municipal governments like Lagos, Rio de Janeiro, Manilla, Durban and Cairo. She is currently on the board of Shelter Afrique, Kenya.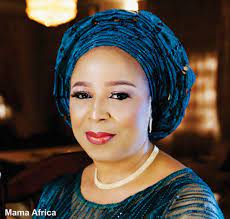 DR. (MRS.) JAYNE ONWUMERE
Dr. Jayne Obioma Onwumere is the Group Managing Director of The PWAN GROUP. PWAN is an acronym for Property World Africa Network. She leads a team of 12 Managing Directors with 110 direct Staff spread across 12 Affiliate Companies that make up the PWAN Group and over 30 thousand Independent Real Estate Professionals generally called Consultants.
At a time when Nigeria's employment market was dwindling and some families losing their homes due to lack of funds to pay rent, Jayne and her darling husband Augustine Onwumere received a God given vision to make home ownership dream a reality for as many people as possible. This dream birthed a Real Estate Network Marketing Company in March 2012 with the Pioneer Company known as PWAN HOMES.
PWAN HOMES is acronym for Property World Africa Network Home Ownership Made Easy Scheme. In 2017, Mama Africa as Mrs. Onwumere is fondly called single handedly empowered 50 women to start up small business venture or to improve existing ones with Fifty Thousand Naira each through her Empowerment for all Women Program. This she intends to do every year for as long as the Lord enables her to do so. She has organised several outreach to Orphanages with a lot of provisions and monetary gifts.
Together with her husband, she pays school fees for so many children, pays house rent for many and keeps a Completely Open Door policy that has made many refer to her as Mummy, Mama Africa etc. She was conferred with an Honorary Doctorate Degree by the European-American University, Commonwealth of Dominica, following her contributions to making home ownership dream a reality for as many people as possible
Dr. Jayne Obioma Onwumere, a Lifelong Learner, an Alumnus of Lagos Business School also attended the Owner President Management Programme at the Prestigious Harvard University, Boston Massachusetts, USA.
She is married to her Best Friend, a man she believes God used to birth relevance in her life and they are blessed with three lovely children.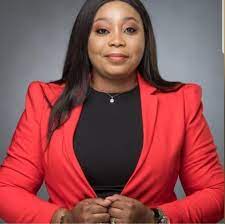 ICHECHI OKONKWO
Ichechi Chinarhu Okonkwo is the CEO VICTORIA CREST HOMES, Deputy Managing Director Nedcomaokes Ltd a leading player in the real estate industry in Nigeria providing affordable luxury home developments for over a decade. A member of the Real Estate Developers Association of Nigeria and has been recognised with several awards including; Most Innovative Enterprising Real Estate Company, Inside Business Africa Corporate Excellence Award 2016.Best Enterprise, Best Managers Socrates Oxford UK Award 2017.Nigeria Entrepreneurs Award Real Estate Company of the Year 2016.Distinguished Customer Award Fidelity Bank 2015, and recently Just U Magazine honoured her with the Most Outstanding Female Entrepreneur 2020, amongst others.
She was primarily assigned the setting up and management of a subsidiary of the group as the MD/CEO of Laundryking; a leading LAUNDRY AND DRYCLEANING COMPANY with its headquarters located in Lekki Lagos Nigeria.
She is a graduate of the notable Igbinedion University Okada where she acquired Bachelor of Science degree in Industrial Chemistry. She worked at Guaranty Trust Bank Plc between 2006 to 2011 at E-Business and Cards Services Group and then Systems and ControlGroup as an Internal Auditor before her resignation. She's experienced in all aspects of business formation operation and management.
The company Laundryking under her leadership was awarded the Most Enterprising Organisation of the year 2017 by the Nigeria Entrepreneurs Award
Ichechi is an accomplished business woman who has attended diverse management courses on Entrepreneurship, including Metropolitan School of Business and Management United Kingdom. Special Executive Master's Programme in Global Business Strategy.
She is an associate member of Women in Management Business & Public Service (WimBiz)
She is an indigene of Rumuagholu, Obio/Akpor LGA, Port-Harcourt, River State. She is happily married to Dr. Kennedy Okonkwo and they are blessed with three children.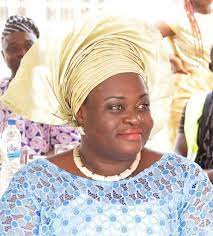 MRS SADE GBADAMOSI
She is a top female player who has distinguished herself in the real estate sector. She is the founder of Amen Estate and Financial Director of her husband's property development company, Redbricks Homes International Limited.
Mrs Sade is the wife of Mr Babatunde Gbadamosi and they both co-run the company. Talk of luxury, class and elegant estate where celebrities live in Lagos, it's Amen Estate and Mrs Sade Gbadamosi is the face behind the estate.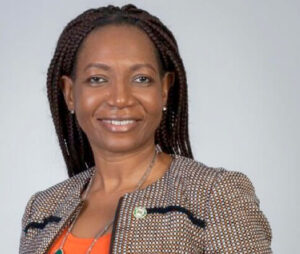 OLAJUMOKE AKINWUNMI
Jumoke Akinwunmi is a Co-Founder, Managing Director, and Director of Alitheia Capital. She was previously the Principal at the firm. Ms. Akinwunmi served as Managing Director at Avante Property Asset Management Services. Ms. Akinwunmi led the development/promotion of Real Estate Investment Trusts (REITs) on the NSE.
She also established a Research and Analysis Unit focused on the Nigeria real estate sector, providing real estate business information services for private, professionals and institutional investors while providing business development and incubation services for professionals and investors.
She was instrumental in establishing the first facilities management company with a specialization in retail space management. Prior to Avante, Ms. Akinwunmi spent eight years at Shell Trustees Nigeria Ltd., where she was responsible for managing the real estate development projects, a portfolio of residential assets in Lagos, Port Harcourt and Abuja.
Her understanding of the real estate sector and her excellent project management skills contributed to the growth of the portfolio. In addition, she advised on the incubation of Provast Limited. She worked as architect and project manager on several developments at James Cubitt Architects and Adeniyi Coker Architects. She is an architect and real estate professional. She is an alumnus of the University of Lagos, Nigeria and the University of Dundee, Scotland.
Jumoke trained as an architect earning a B.E.S and B. Arch (with a distinction in portfolio) from the University of Lagos and an MBA (specialisation in Project Management) from the University of Dundee, Scotland in 1989 and 1994 respectively.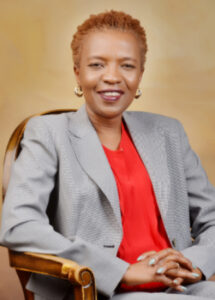 NURU SUSAN NYERERE-INYANGETE
Nuru Susan Nyerere-Inyangete is an award-winning architect with a distinctive eye and dynamic working style. She is a British educated (BSc, BArch & MSc) chartered architect and member of the Royal Institute of British Architects –RIBA, Architects Registration Board of the UK (ARB) NIA Abuja Chapter and AQRB Tanzania Nuru is not only the recipient of a prestigious award and silver medal for excellence in design (the first-ever woman and black recipient) by Strathclyde Regional Council but her work has been published in the renowned British Building Design Journal twice. More than that, she has exhibited her work in the prestigious National Headquarters of the Royal Institute of British Architects (RIBA).
Nuru is the Managing Director of Epitome Developers Limited; a real estate development and consultancy company. Her love for sustainable but exceptional designs has ensured she's created homes rather than houses. Amongst her impressive list of projects are an ambitious award winning 112 houses of 36 designs in Tanzania, an affordable housing project of 56 homes, and a high end residential project close to the prestigious Ibom hotel in Uyo currently in progress. Her passion doesn't stop here. She is also project manager to family Homes Funds Limited for 650 affordable homes in Delta State. She is currently in the early design process of a massive project expected to include 100 sustainable community centers in villages throughout the continent. These passions have inspired her to expand her horizons, venturing into construction in order to maintain and control the high quality of her numerous projects.
With over 25 years experience in the real Estate sector, her clients have included international organizations such as the World Bank, ILO, Various Embassies (US, UK, etc.), prestigious Banks, and renowned health organizations such as the CDC, Abbot Funds, KFW amongst others. Today, Nuru also holds various roles, namely, executive director of Epitome Architects Limited ; an exceptional firm with offices in Tanzania and Rwanda. She equally holds a number of directorship roles. As a Tanzanian married to a Nigerian, she strives to bring diversity to her business, always rooting it in her passion for quality sustainable designs, green architecture and affordable housing.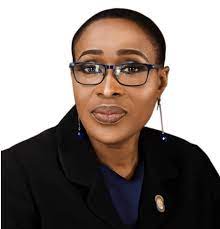 ISOKEN OMO
Isoken Omo is the current Executive Chairman of the Edo Development and Property Authority (EDPA).
Isoken also has experience as the Managing Director/Chief Executive Officer of ACCOUTRE Investment and Development Company Ltd. An MBA holder from the University of Hull, United Kingdom. Isoken possesses a highly relevant, award-winning career spanning over 20 years in Finance and Investment Advisory and Real Estate, covering various sectors and global regions.READ ALSO: Lagos raises N5bn to kick-off Monthly Rental Policy
Prior to becoming CEO of AIDC, Isoken served as Head, Real Estate, Construction & Cement Sectors, Mainstreet Bank, Regional Head – Corporate Banking (North Central Region), Afribank Nigeria Plc where she won the best Region for Good Business Initiative Deal. She also headed the Infrastructure/Construction arm of Afribank Nigeria Plc. She is a member of the Nigerian Institution of Estate Surveyors and Valuers.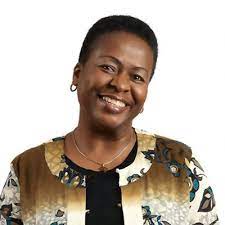 CHINWE OHAJURUKA
Chinwe Ohajuruka is a Green Architect and Project Manager who is an ardent advocate for sustainability in the built environment. She is the CEO of Comprehensive Design Services (CDS), an innovation-focused organisation that stresses the importance of building Climate Resilience as a basis of all projects. She is successfully able to work globally through teamwork, technology and travel. In addition to her extensive architectural experience, Chinwe is a green building trainer and coach. Chinwe has worked on several award-winning projects in the United States & Nigeria. She was the 2015 Sub-Saharan African Laureate for the Cartier Women's Initiative Awards in France. Chinwe holds a Master's degree in Architecture from Heriot Watt University, Edinburgh, UK. She has also attained four Accreditations from the US, UK and South Africa Green Building Councils.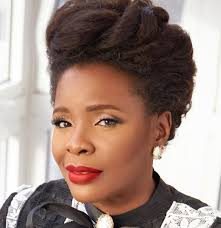 OLAJUMOKE ADENOWO
Olajumoke Adenowo, founder of AD Consulting, is a Nigerian Architect, Speaker, Radio Host, Philanthropist and Author.
CNN has described her as "Africa's Starchitect". She has been featured in the World's foremost Architectural Journal; Architectural Record and has spoken on several platforms including the Global Women's Forum and Harvard Business School (African Business Club).
Olajumoke also hosts a Syndicated Radio show on Leadership called "Voice of Change".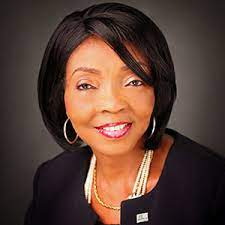 DR VIRGINIA ANOHU
She is the Nigerian Vice Chairman/CEO, MGSL, Nigeria. Dr Mrs Virgy Anohu is Nigeria's leading Mortgage Banker and a very senior veteran pan-African Banker with top strategic management experiences from Diamond Bank, United Bank for Africa, First City Monument Bank, Guardian Express Bank and now Vice Chairman/ Chief Executive Officer of Mortgage Guaranty Savings and Loans Limited.
Dr. Anohu is on the board of Premium Pension Limited, a pension fund Administrator licensed under the Pension Reform Act 2004.
Dr. Mrs Anohu, an Alumnus of the Prestigious Harvard Business School Boston is a prolific writer, and has authored many works.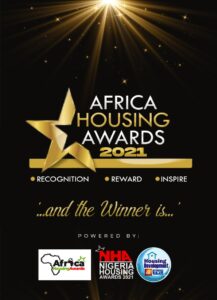 FLORA ANNE
Flora Anne is a Presenter, Producer and Broadcaster. She hosts the popular Housing Development Programme on African Independent Television (AIT ) and on Television continental. (TVC)
She is an Executive Director of Abuja international Housing show ( Largest housing event in Africa).
This successful media Practitioner advocates for the provision of affordable housing to Nigerians through her weekly TV Programme. She is a motivational speaker, script writer and a go-getter. She has at various times received the presidential merit awards of Nigeria institute of Building, Nigeria Institute of Quantity Surveyors and that of Nigeria Housing Awards.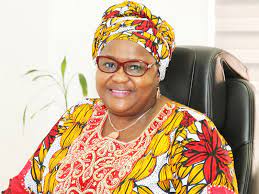 HAJIA AISHA DAHIR UMAR
She is the Acting Director of the Pension Commission (PENCOM) of Nigeria. She was a facility Manager with her background in History prior to becoming the acting DG, she is presently acting pending the confirmation of the DG Designate by the Senate. She is renowned in the real estate sector as an advocate of the policy to allow pension usage by husband and wife as a down payment for home purchase.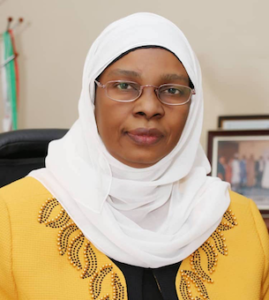 RAHIMATU AMINA-ALIYU
Hajia Rahimatu Aminu-Aliyu is a versatile Legal practitioner with specialty in Finance, Property and International Law. She is an articulate and persuasive negotiator with track record of resolving complex disputes and securing long term funding. Her career goal is to ensure that development is inclusive and sustainable.
Rahimatu Aminu-Aliyu holds a Bachelor of Law Degree (LLB) from the University of Maiduguri, a graduate of the Nigerian Law School (BL) and an LL.M in International Law. She has attended professional development courses and seminars within and outside Nigeria and is a co-author of a book titled: "Situating Alternative Dispute Resolution (ADR) in political sphere: Thoughts on mechanism for pre-election political dispute resolution in Nigeria"
Before her appointment as an Executive Director in Federal Mortgage Bank of Nigeria, Rahimatu Aminu-Aliyu worked with Independent National Electoral Commission (INEC) providing legal advice, defending the Commission on constitution and electoral matters at the Federal High Court, Court of appeal and the Supreme Court, as well as election petition tribunals, giving legal requirement for creating electoral districts and voting eligibility, and formulating policy and law on how to improve electoral governance and participation in Nigeria.
Rahimatu Aminu-Aliyu is a widely travelled person with interest in community development; she is an honest and inspirational leader, a strategic thinker with impeccable organizational ability, skilful in oral and written communication, and a responsible and compassionate team player.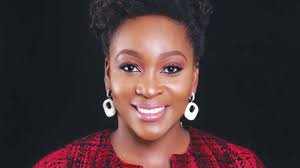 RUTH OBIH-OBUAH
She is a lawyer and a versatile entrepreneur. She is the founder of 3INVEST a Real Estate Company serving real estate owners, investors, developers and occupiers globally. In January 2011, she started 3Invest Intelligence, a division of the 3Invest Limited that focuses on real estate media and advocacy. She also anchors a bi-weekly radio programme Real Estate On-Air on Classic 97.3 FM and Beat 99.9 FM, both in Lagos.
She was named 'Aspiring Business Person' in 2012 by the National Youth Economic Council for her exploits in increasing awareness of possibilities in real estate investment.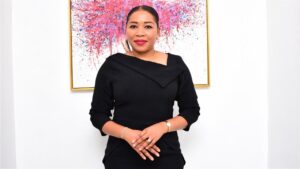 IFY UMUNNAKWE-OKEKE
Ify Umunnakwe-Okeke has over 20 years experience in investment banking, project financing and corporate law. With an LLB in Law and MSc in Finance and Risk Management, she has worked extensively in various sectors, advising conglomerates, domestic and international companies on their investment strategies and project financing arrangements. Mrs Umunnakwe-Okeke founded Lexon Capital in 2009 after working in Steptoe & Johnson LLP's London Office as a lawyer; at Investment Banking and Trust Company (IBTC) now StanbicIBTC as an investment banker and at a Private Equity firm. Lexon Capital specialises in raising funding for infrastructure and real estate projects. She also has interests in the Oil & Gas industry.
Mrs Umunnakwe-Okeke sits on the board of Veritas Glanvils Pension Fund. She has attended various executive programmes including the Entrepreneurship in Emerging Markets programme at Harvard Business School and the Integrating Risk into Strategic Decision Making programme at Cambridge's university's Judge Business School. She has published several papers and is currently embarking on the General Management Programme at Cambridge University's Judge Business School. She loves traveling, discussing international affairs and reading. Ify founded the Lexon Capital educational foundation, a programme that supports the training and education of young women. Lexon Capital currently has a sponsorship programme at Wavecrest College of Hospitality.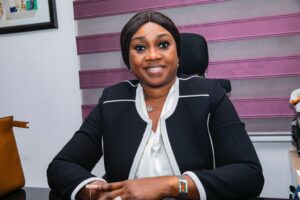 MRS. TOLULOPE ONALAJA
Mrs. Tolulope Onalaja is a dynamic Nigerian businesswoman and philanthropist. She is the Group Executive Director of RevolutionPlus Group. She oversees the entire operations of the company's offices in Nigeria as well as the international office in Dallas Texas, USA.
Tolulope obtained a B.Ed. in Counseling Psychology from the University of Ibadan and a Post Graduate Diploma in Management before attaining a Masters in Business Administration (Marketing) from the University of Calabar. She is an alumnus of the Enterprise Development Center (EDC) of the Pan Atlantic University, where she bagged a certificate in Entrepreneurial Management (CEM 40 Class).
Tolulope possesses over 18 years of work experience in Real Estates and Facility Management which earned her several awards such as "Most Enterprising Woman in Real Estate" as well as the "Real Estate Couple of the year in 2018". She is a vibrant member of the Rotary Club of Ogudu GRA, a past President of the Rotary Club of Lagos West, and as a major donor to the Rotary Foundation has donated over $10,000 to the foundation.
In 2021, she was nominated on the list of "high caliber and budding individuals" organized by Who's Who Diaspora, a platform where information on opportunities is shared amongst the professional network.
Mrs. Tolulope and her husband built Toldel Nursery and Primary School in Ikorodu with the aim of providing free quality education to less privileged children whose parents cannot afford a private school in the axis. She also provides scholarships for students up to the university level.
Joining forces with her husband, the Group Managing Director/Chief Executive Officer of RevolutionPlus Group, "Chris Bamidele Onalaja Foundation (CBOF)" was created. CBOF whose core values are in Education, Child and Maternal Health, Education and Scholarship, Economic and Community Development, Widows Empowerment Water sanitation &hygiene disease prevention & control. In 2021, CBOF embarked on a #100 million naira campaign to empower widows, community outreach to areas where RevolutionPlus estates are, and building of a free secondary school for the graduating pupils of TolDel Nursery and Primary school and less located privileged.
IQUO IKPEME
She has been involved in the acquisition, development, finance and marketing of real estate developments for the past 20 years where she worked with various real estate development companies involved in hotel, residential and commercial developments.
She is currently the Chief Operating Officer of Rock of Ages Properties Plc where she is leading a team of very dynamic professional in developing over 700 hectares of land into different asset types in major cities in Nigeria. Prior to working with Rock of Ages Properties Plc, she was Chief Operating Officer of Moorhouse Properties Limited, a Hotel development company where she led the team to develop a 200 room Ibis Hotel in Ikeja. At some time during her professional career at Lionstone Group as VP Development and African Capital Alliance Real Estate division, she worked on various hotel developments including the Golden Tulip Hotels, various Protea hotel developments in Nigeria and the Southern Sun Ikoyi Hotel.
She has an MBA from the University of Surrey and a B. Sc in Economics from the University of Ibadan.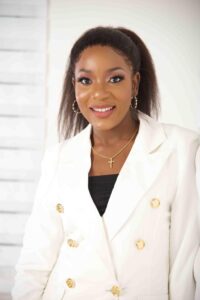 UFUOMA ILESANMI
Ufuoma Ilesanmi is a serial entrepreneur and a dynamic real estate professional. She is the Group General Manager of Haven Homes and Haven Suites a leading luxury residential real estate company. She got her degree in Human Resources and Industrial Relations from Covenant University, Ota, and later obtained a Masters degree in Marketing and Strategic Management from Salford University Manchester, United Kingdom.
In 2012 Ufuoma joined Haven Homes as a Corporate Manager at the age of 21 which makes her the youngest general manager in the real estate industry and she has grown through the ranks of Assistant General Manager, on to her current role as the General Manager and Chief Operating Officer. Ufuoma's passion for building is not just restricted to architectural edifices as she is equally passionate about building lives and equipping those around her to reach their full potential. Her major core value is relationship building.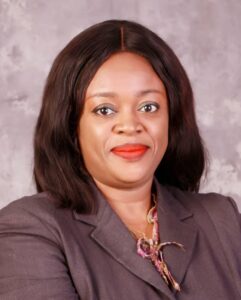 AGATHA CHRISTIE B. N. IRABOR. (MNIA, ARCON, SMIPDM)
Is a seasoned Architect with over 20years experience successfully managing and delivering projects in highly complex and political settings in an emerging economy. CEO of Beseh Planning and Developers and COO of Neelds Realty a real estate firm whose mandate is delivering automated, energy-efficient, and sustainable buildings for the eco-centric. She is a Registered Member of the Nigerian Institute of Architects NIA, Licensed to Practice by the Architect's Registration Council of Nigeria ARCON, a Senior Member of the Chartered Institute of Public Diplomacy and Management CIPDM and a member of the Interior Designers Association of Nigeria.
Currently the Secretary of the Female Architects of Nigeria and member of the Admission Committee of the Nigerian Institute of Architects. Accreditor( National Board of Technical Education) – Kaduna Polytechnic Nov. 2018.
She is experienced at leading complex project teams using multi-disciplinary and exceptional persuasive skills, thriving in pressurized settings, while staying abreast of new trends and global best practices through on-going education and immersion. She has delivered over 100 housing units for the Federal Mortgage Bank of Nigeria, supervising, monitoring, evaluating controlled projects by adopting flexible methods, which ensured the Bank got value for money spent and the beneficiaries got structures fit for purpose by ensuring developers adhered to HSE policy as well as Quality Control Specifications at various stages of construction. Transaction Advisory/ Risk Management for Caritas Foundation of Nigeria on an 80 units Staff Housing terraced duplex Project. Designed a 1000 Housing project for Agric & Allied Workers of Nigeria, a PPP project, as well as carrying out Transaction Advisory activities/ Risk Management for a 500 Housing units project for Niger State Government of Nigeria on behalf of Petters Pedigree LTD.
She has been an Independent Supervisor/ Monitor for the World Health Organization WHO as an Ad-hoc staff for the eradication of Polio in the world.
With a Masters of Science in Architecture from the University of Jos, certificates in Humanitarian Shelter and Settlement, Procurement and Logistics Certificate- Chartered Institute of logistics & transport /Mercy Corps/ Disaster ready, Developing and Delivering TVET through the Private Sector – British Council /Association of Employment and Learning Providers (aelp) – Manchester, United Kingdom, Transaction Advisory and Gender Australian Awards and Infrastructure Concession Regulatory Commission of Nigeria, Introduction to Energy Audits in Buildings – Nigerian Energy Support Programme (NESP)/ Deutsche Gesellschaft für Internationale Zusammenarbeit (GIZ). Agatha Christie has a few academic works to her name.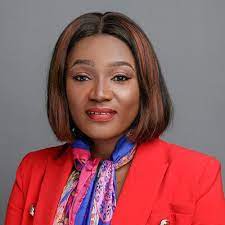 MRS LAURETTA ODUSOLU
Mrs Lauretta Odusolu is the Group Executive Director of Octo 5 Holdings Limited a Real estate and services firm that amongst its many notable achievements developed, built and currently manages Ocean Bay Estate (a 250 unit housing estate by the Chevron Toll Gate) and Heritage Place Estate by the Novare Mall Sangotedo. As Acting MD of the firm she oversaw the construction , development and management of the company's properties as well as those of other organizations from the onset of construction to the handing over of the homes and subsequent management of the properties .
Over the course of the last 18 years she has had an impact in managing and maintaining properties of varying sizes and degrees inclusive of the utility grids of these properties. As well as offering home advisory consultation services under the auspices of the firm's property management arms as well as trained its client, facility executives, and Security Professionals to deliver excellent services to her clients.
She is also the Director of RAM Security, a licensee private guards company and FM company that provides guards to estates, corporations individuals which include but are not limited to Zinox Computers offices in Lagos and Abuja, Interior Options, DOII, DHL offices, Sandiland Arcade, Lake view estate, Ocean Bay estate Vantage Hospital and many others. RAMs primary objective is to ensure that clients homes and offices are secured by trained professional guards who are managed by a team of competent professionals led by her CSOs who are ex-military officials. Using technology to deliver facility management and security solutions that make it easier for her clients .
She has just recently explored her passion for all things home by starting a lifestyle, home decor and tableware business called Laura Bentley Lifestyle which caters to the woman or man who desires their home to truly reflect their personality and style. Mrs Odusolu's background is financial management , real estate services, funds management having managed a Technology investment fund in the early part of her career. She is an Alumnus of the Cranfield School of Management and the Obafemi Awolowo University and has attended several executive management programs at the Lagos Business School. She is also a member of ASIS (American Society of industrial security practitioners ) and IFMA
She firmly believes that customer service and process management as well as key networks are the key to a successful business enterprise and places a priority on delivering that to her clients . She is a lover of properties and real estate …. developing them, maintaining, securing them and furnishing them.
Estates must be run in a way that allows the managers to run a healthy profit while still ensuring that the clients receive service In a timely fashion. Lauretta loves God unashamedly and also believes that at the heart of every business must be the God focus who are you sent to and why?
She is a champion of small women business and women owning properties and having alternative sources of income and therefore loves to support women in business even when it hurts because she understands that women are the bedrock of a home and society and if they are not secure and emotionally sound then they cannot do what God has called them to do or be and is a champion of the resolution way out of difficult situations.
She is married to her husband and love of her life Founder and Group CEO, Octo 5 Holdings Babajide Odusolu, and they are blessed with 2 children a son and a daughter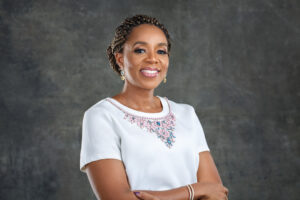 UZOAMAKA OSHOGWE
Uzoamaka Oshogwe is the Managing Director/CEO, Afriland Properties PLC. She is an eexperienced Chief Executive Officer with a demonstrated history of working in the real estate industry. Skilled in Negotiation, Operations Management, Requirements Analysis, Banking, and Management, she is a strong business development professional with an MSc focused in Information Systems Design from University of Westminster, London. An Advanced Management Program (AMP) from the Lagos Business School and IESE Barcelona. Uzo also holds a professional certificate in Real Estate Management (Design, Finance & Leadership) from Harvard Business School. She is a Fellow of the Institute of Management Consultants and a RICS Accredited Civil & Commercial Mediator.

OLUFUNMILAYO ATINUKE ODIA
Olufunmilayo Atinuke Odia is a certified Project Manager and the Executive Director of the Millard Fuller Foundation, a faith-driven organization which promotes collaborative and innovative partnerships with individuals & organizations in an unrelenting quest to provide, on a sustainable basis, affordable housing for all people in need.
Between 1977-1982, Olufunmilayo attended the Obafemi Awolowo University, Ile-Ife, where she obtained a B.Sc. in Architecture, after which she proceeded to the Ahmadu Bello University, Zaria, where she obtained an M.Sc. in Architecture in 1984.
A member of the Nigerian Institute of Architects and a 2013 Project Management Professional (PMP), she has attended several courses which include Project Management Masterclass course Abuja (2012), Certified Associate in Project Management Exam Prep Course South Africa (2014), Mini MBA London School of Business and Finance (2018), Nigerian Finance Training Programme on Solar Energy & Energy Efficiency (2020), Housing Finance Course for Sub-Saharan Africa (2021).
As the Executive Director (Projects) of the Millard Fuller Foundation, Olufunmilayo has supervised the delivery of close to 1,000 housing units while ensuring the projects are delivered according to specifications. She has also been involved in the submission of project capital and funding applications, working with the management team to develop and implement corporate strategy, reporting at board level on project performance, while working directly with the CEO of the Millard Fuller Foundation to ensure that organizational goals are met by heads of departments of finance, community development, legal/administration and marketing and communication.
With over 35 years of work experience, she is presently leading a team of 15 project and procurement officers to ensure the timely delivery of the Real UK-funded Grand Luvu 3B Estate, a project comprising 240 housing units with infrastructure at Masaka, near Abuja.
Her hobbies and other abilities include excellent formal written communication skills, good strategic thinking and analysis, and walking her Alsatian dogs. She is married with two children and blessed with a grandson.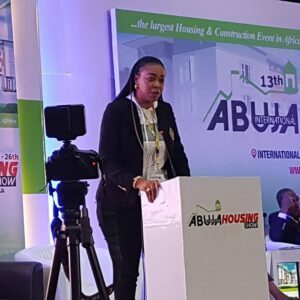 IFEOMA OKOYE
Ifeoma is a professional with over 20 years' experience in start-up operations across human capital management, business development, business strategy, turnaround plans, process mapping and business re-engineering.
She holds a Master of Arts degree in Human Resources Management from Middlesex University Business School (UK).
She is a Chartered Member of the Chartered Institute of Personnel and Development(M.C.I.P.D) and a member of the Chartered Institute of Managers.
Ifeoma has a sound knowledge of real estate investment strategies and fund generation, with experience spanning developing sales, marketing communications and budget plans to implementing sound corporate governance structure for large corporates, SMEs in Nigeria and the UK. She is the Executive Director, Business Development at Brains and Hammers Limited.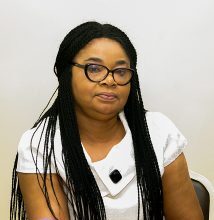 RUBY OKORO
Ruby Okoro has a BSc (Hons) in International Relations with a Second Class (Upper), a Masters Degree (MSc) in Public Administration as well as International Certification in Credit, Risk Management, Investment and Mortgage Banking. She has a wealth of financial experience and expertise in Retail, Commercial, Investment and Mortgage Banking with over 25 years of local and International experience with notable Banks and Other Financial Institutions such as Citibank (Nigeria), FCMB (Nigeria) Bank of Montreal (Canada) as well as Mortgage Alliance Company also in Canada. She is a Licensed Mortgage and Investment Specialist in Canada and a registered member of several professional bodies such as the Real Estate Council of Alberta (RECA) Canada, Alberta Mortgage Brokers Association (AMBA) Canada, Investment Specialist (ISC) Canada and Nigerian Institute of Corporate Administration.
She is currently the Managing Director/Chief Executive Officer of Delta Trust Mortgage Bank Ltd as well as the current Deputy- President South-East of the Mortgage Banking Association of Nigeria (MBAN).
She is married with children.
MRS ELIZABETH GRACE
She is the Founder of popular Lagos property company, GodMade Homes. It is a property development company that has done a lot in the last few years it started.
GodMade Homes focuses on the highbrow areas like Victoria Island, Ikoyi, Lekki and they also have projects at Gbagada estate. They recently launched another big project in Parkview Estate, Ikoyi called Elizabeth Grace Court: it's a multimillion naira project. It's currently selling to Lagosians who are interested.
LADY MARIA-GORETTI OMEGO
A seasoned banker with over twenty years experience. She holds a First Degree in Accounting from Loyola University, Chicago, United States of America and a Masters Degree in Management from the Imo State University Owerri, she is equally a Doctorate Degree candidate of the prestigious Madonna University Nigeria. She has since the formation of Mayfresh been its Managing Director and Chief Executive. She is a Member of the Nigeria Institute of Management.
ROSE OKWECHIME
Rose Ada Okwechime is the founder of Abbey Building Society PLC .
Mrs. Okwechime served in the Banking industry for over 24 years including time at the Bank of England. She serves as a Director of Abbey Building Society PLC. She served as Vice-Chairperson of United Bank for Africa Plc since 2013. She has been a Non-Executive Director of United Bank for Africa Plc since July 2012. She served as a Director of United Bank for Africa Plc from August 1, 2005 to May 2010. She served as a Non-Executive Director of Standard Trust Bank Plc. She has at least 8 notable awards to her credit in recognition of her achievements and contributions to womanhood. Mrs. Okwechime holds a Masters degree in Banking and Finance.
TOSIN AJOSE
Tosin is a Solicitor with a great commercial mind, excellent analytical skills and vast transactional experience that spans across construction, real estate, finance, capital markets and corporate commercial.
She is a key member of DEAL's real estate and construction practice and actively engaged in recent regulatory efforts at financing real estate projects via the capital market. She has recently advised on UPDC's 30B REIT transaction, the setting up of a <1.3B Private Real Estate Co-ownership scheme, the recapitalization of Intercontinental Homes PLC and the setting up of the Nigerian Mortgage Refinance Company.
SALIMA MAKAMA
Salima Makama is the Managing Director of Shelterplus Nigeria Limited, a comprehensive real estate firm, headquartered in Abuja with branches in Niger State, providing comprehensive commercial and residential real estate services for individuals and Organisations.
Shelterplus has undertaken numerous construction projects and specialist works for both private and public sector clients, chief amongst which are the construction of office complexes, school compounds and staff residential estates for several government agencies.
EWUWUNI ONNOGHEN-THEOPHILUS
She is a Lawyer and Solicitor of the Supreme Court of Nigeria. She was called to the Nigerian Bar in 2008 and holds a Bachelor of Laws degree (LL.B) from Obafemi Awolowo University, Ile-Ife, Osun State. Ewuwuni also holds a Master of Laws degree (LL.M) in Construction Law from the University of Strathclyde, Glasgow, United Kingdom.
She is a Member of the Chartered Institute of Arbitrators, UK, Nigeria Branch (MCIArb), a Certified Negotiator (Programme on Negotiation, Harvard Law School) and a member of the Society of Construction Law for Africa. She is also a Member, Panel of Neutrals, Cross River State MultiDoor Court House; Member, Panel of Neutrals, Bayelsa State MultiDoor Court House; Member, Panel of Neutrals, Delta State MultiDoor Court House..
She is the author of the first Nigerian book on Construction Law titled "Construction Law in Nigeria" and is a leading legal authority on the sector.
HAJIA BINTA IBRAHIM
Hajia Binta Ibrahim currently serves as the Financial Secretary of the Real Estate Developers Association of Nigeria (REDAN). Her Association aims to effectively represent the members to achieve their corporate objectives and to effectively carry on their business as agents of development by ensuring public appreciation of the importance of REDAN and efforts it is making to meet the housing needs of Nigerians. The Association also aims to ensure balanced national legislative, regulatory and fiscal policy to provide the enabling framework and environment for effective housing delivery.
DR BANKE ABEJIRIN
Dr Banke Abejirin is the Strategy and Business Performance Manager at Family Homes Funds Limited and oversees the Social and Environmental initiatives of the organization. She is a Development Economist with a PhD in Urban Planning from Columbia University, and a Master's in City Planning from the Massachusetts Institute of Technology where she focused on International Development. She has worked as a Strategy Consultant with Dalberg Global Development Advisors where she advised various public and private sector clients on critical socio-economic and developmental issues, and also consulted for the United Nations. She is broadly interested in Africa's industrialisation, industrial and social policies, the informal economy, and the dynamics of poverty and inequality in developing countries.
Source: Africanhousingnews